Rev. Teresa Markins, Senior Pastor
Rev. Teresa is passionate and excited about ministering with God's people both in the church and the world. She desires that all people come to know the love and grace of God exemplified through Jesus Christ. It is through a relationship with Christ and the power and presence of the Holy Spirit that we can truly come to know the living God.
Rev. Teresa Markins graduated from Marshall University with a B.A. in Counseling and a Master of Divinity from the Divinity school at Duke University. She has served for 20+ years in the WV United Methodist Church Annual Conference and completed the Two-Year Academy for Spiritual Formation through the Upper Room.
Rev. Teresa is married to the Rev. Greg Markins. They have two children and a grandson.
Rev. Robert 'Bob' Hill, Counseling/Visitation Pastor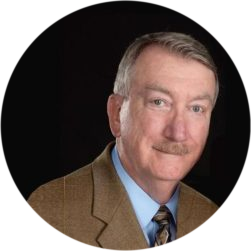 Bob serves our church as both Counseling & Visitation Pastor.
Bob is married to Judy. They have two sons, five grandchildren and two great-grandchildren.
Bob received a B.S. in Business Administration from Fairmont State University, and a Masters of Divinity Degree from United Theological Seminary, Dayton, Ohio.
His pastoral appointments were Tyler Heights (1968-1970), Ellonore Charge (1970-1972), Mansfield Charge (1972-1976), St. Paul, New Paris, Ohio (1976-1980), Aldersgate (1980-1989), Baber Agee )1996-2010.
Bob worked at Shawnee Hill Mental Health Center as Counselor (1991-1996).
Bob served 27 years in the ministry and 21 years of his career as a Chaplain. He retired in 2003, with the rank of Lt. Col.
His last 10 years he was Wing Chaplain for the 138th ALW WV Air National Guard.
Bob believes that we should improve on what God gives us.
Joy Spratt, Director of Preschool
Ms. Joy has taught preschool at St. John since it began in 1993. Joy has a degree in Elementary School Education, but feels called to teach preschool. "I believe I have the best job in the world".
Joy has been a member of St. John UMC for 30+ years.
Ms. Joy is married to Mike. They are the proud parents of four adult children; and have 3 grandchildren.
Ms. Joy has a Degree in Elementary School Education and really loves working with children. She also has a Masters Degree in Reading Curriculum. She and her staff offer a high quality standard of teaching and caring for the 3 and 4 year old students.
Jamie Miller, Worship/Music Minister
Jamison Miller is the worship leader and choir director.
In the fall of 2004, Jamie began his career as a music educator. He has taught music to thousands of students in Jackson and Kanawha Counties. He is currently the Director of Bands at DuPont Middle School, Belle, WV. Jamie loves community theater and has performed in over 30 shows with the Charleston Light Opera Guild, both on stage and in the orchestra. He played cornet with the Mountain State Brass Band for over a decade.
"Jamie" graduated from Sissonville High School in 2000. He graduated Magna cum laude from Glenville State College earning a bachelor's in Music Education (Pre-K through Adult) in 2004.
Christi Miller, Piano Accompanist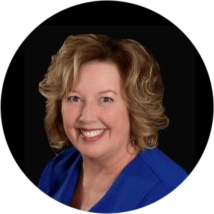 Our piano accompanist, Christi Miller, whose love of Christ and music is evident through her touch of the keyboard. Christi has a wonderfully sweet spirit.
Christi is married Roger and they have three children and two Grandchildren. She is a retired State Farm auto claim representative, and now devotes a good amount of time to her beloved 100-year-old piano.
Christ teaches piano and also plays for the WV Treble Makers, a children's choir in Putnam County directed by Dr. Ilse Long.
Kaye Morton, Office Manager
Kaye completes many tasks to maintain and manage the church office while supporting the Pastor and office staff. Surrounded by numerous responsibilities of Office Manager comes the privilege and opportunity to meet and greet the wonderful people of St. John UMC, as well as the many others who enter our doors with various needs. It is with much humility and thankfulness that she serves in this capacity as she experiences God's grace, love and acceptance from His people. She enjoys performing the office tasks in a manner that is pleasing to our Lord and that fulfills the needs of our church.
Kaye is the daughter of a Nazarene Minister and grew up in a musical family. She and her five siblings have always been involved in the worship and music of the church. They were privileged to have a family Gospel group as well. Kaye has been blessed with a God-given-gift of a wonderful daughter and friend, Karen.
Kaye attended Indian River Community College, majoring in Business.
Jonathan Boggess, Director of Youth & Discipleship
Jonathan first started teaching at North
Hills Baptist Church in their children's ministry department, before being called to start his own ministry
after his graduation in 2020 from Sissonville High School. One Way Ministries WV was created as an
online streaming service to share the word of God from local churches in West Virginia during COVID-19,
and for local pastors to reach out for help in their musical or pastoral ministries.
Throughout his travel ministry, live streaming local churches, playing music, and preaching, One Way
Ministries WV came to an end in 2022 when Jonathan felt called to attend a local church called Grace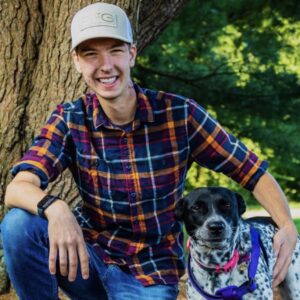 Life in Culloden, WV and help serve wherever needed, but still would go out to local churches to help
throughout the community in various events and services. In 2022, Jonathan also became a part of a
Young Adults group called Committed WV, where they go out into the local communities from
Charleston to Hurricane, WV and share the love of God with people.
As the Director of Youth and Discipleship, Jonathan strives to create a welcoming space where everyone
feels valued, heard, loved and supported. With a development of curriculum to address the spiritual,
emotional, and practical needs of the youth, to help them recognize and nurture the leadership
potential within themselves. Throughout Discipleship, he is committed to sharing the love of God with
everyone, regardless of their backgrounds and circumstances, a mission to help others of all ages grow
in their individual encounters and relationship with Jesus Christ.