We Are a Church that
Offers God's Grace and Love to
We are truly thankful for the plan of Salvation that God offers
each of us. He is our Hope, our Life and our Breath!
He is our Sustainer, our Redeemer and our King.
It is our heart's desire to offer JESUS to everyone we meet
Our doors and our hearts are open to all – and everyone is welcome.
We love God and we love people.
Our Mission
Introducing people to Jesus,
Growing as disciples together.
We live out our call to mission and ministry by engaging in ministry with the poor,
combating diseases of poverty by improving health globally, creating new places for new people
and renewing existing congregations, and developing principled Christian leaders.
Each year St. John offers the Love of Jesus Christ to children around the world and across the globe. Our desire is to continue reaching out to children who desperately need to know they are loved.
You will find Shoe Boxes located on the lower level of the church. Take one or more, fill them with gifts, along with $9.00 for shipping and return to the church by November 17th.
Hover over the Operation Christmas Child logo to view the Shoe Box Gift Suggestions for ages and gender of the children.
If you have questions or need additional information, please feel free to contact the church office at 304-757-6343.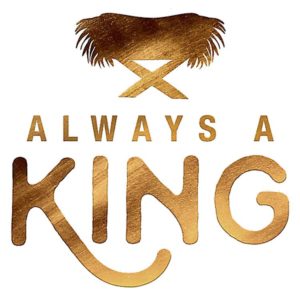 There is nothing quite like the power of bringing all generations together to tell
the wonderful story of CHRISTMAS!
If you love singing and being involved
in a church choir, we welcome you to
join us each Wednesday for
Choir rehearsals at 7:00 pm.
___________________________________________________________________
We are excited to invite you to share this multi-generational musical
Please join us for this meaningful Christmas celebration presentation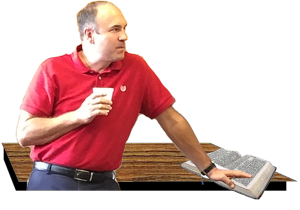 FOCAL POINT AND PASSION
"Jesus came that we might have life to the fullest (John 10:10)"
"At St. John we are passionate about introducing people to Jesus and growing as disciples together."
Download this Spiritual Formation Booklet to Accompany "WhatIf" Program for your personal use!

CONNECT WITH US
Follow our social media outreach and stay connected with the latest updates, Instagram, Facebook, newsletters and ministry events.
OFFICE HOURS
MONDAY – 10:00 A.M. – 2:00 P.M.
TUESDAY –

10:00 A.M. – 2:00 P.M.
WEDNESDAY – 10:00 A.M. – 2:00 P.M.
THURSDAY – 10:00 A.M. – 2:00 P.M.
SERVICES
SUNDAY WORSHIP – 8:30 A.M.
SUNDAY SCHOOL – 9:30 A.M.
SUNDAY WORSHIP – 11:00 A.M.
COMMUNION SUNDAY – 1ST OF EA MTH
ADULT BIBLE STUDY WEDNESDAY – 7:00 P.M.
PLEASE COME JOIN US – WE WOULD LOVE WORSHIPING WITH YOU!