Sunday School Opportunities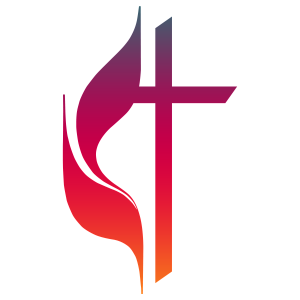 We are blessed to have a variety of Sunday School classes for all ages, Bible Studies, and small groups here at St. John UMC! This page lists the opportunities for you to consider. How will you keep "Growing in Grace" this Fall?
OPPORTUNITIES FOR CHILDREN AND YOUTH
(SUNDAY SCHOOL, 9:45-10:45)
PRESCHOOL – GRADE 5 (ROOM 110)
Our students will gather each Sunday morning at 9:45 for a fun time of learning and growing! Candy Atkinson and Barb Edens will provide children an age appropriate lesson on the Scripture lessons used in worship each week. The lessons will include an examination of the text along with application of the text through discussion and fun activities.
MIDDLE and HIGH SCHOOL (ROOM 160)
Our youth director, Kyle Smith, will be leading our youth in a book study by Michael Slaughter entitled "Renegade Gospel" each Sunday morning during the Sunday School hour. In this book the youth will experience an in-depth exploration of Jesus' life and teachings.
YOUTH GROUP (SUNDAY EVENINGS)
Our youth director, Kyle Smith, will lead our youth in study, fellowship, fun, and/or mission on Sunday evenings. The Middle School Youth meet at 5:30PM and our Senior High Youth meet at 7:15PM in the Youth Room. If you have a teen interested in the youth ministry of the church, see Kyle for a detailed schedule of studies and events.
DISCIPLE BIBLE STUDY
DISCIPLE I, II, III & IV provide a deeper look at the Old and New Testaments over the course of a year. With group sharing and insights, all may discover how to grow in discipleship. Disciple I covers the entire Bible, Disciple II covers Genesis/Exodus and Luke/Acts. Disciple III explores the Old Testament Prophets and the letters of Paul. Disciple IV covers the writings of the Old Testament and the apocalyptic book of Revelation. All studies are designed to help participants deepen their understanding of Scripture, spiritual disciplines, and their ministry in the world.
Disciple I, led by Karen Kinder, meets on Tuesdays at 6:30PM, in Room 250.

Disciple II, led by Cindy Wandling, is each Sunday, at 9:45AM, in Room 180.

Disciple III, led by Phyllis Duvall, will meet Monday evenings at 7:00PM in the church library.

Disciple IV will be led by Kathy Rittenhouse meets each Monday evening at 6:00 pm, in Room 250.

All are welcome to participate in Disciple 1. Only those who have completed Disciple 1 are welcome to participate in Disciple I, II, III and IV.
ADULT LEARNING OPPORTUNITIES
(SUNDAY SCHOOL, 9:45- 10:45)
These study groups are ongoing, but all are welcome to join any time! This fall we have some unique opportunities and spiritual topics to grow in faith together.
ADULT BIBLE STUDIES
We have two topical Bible Studies, using this popular curriculum that enables Christians around the world to study the same scriptures and topics on the same Sundays throughout the year. This Fall the two classes will explore three distinct units: "God, the Creator", "In God's Image", and "Objects of Worship".
One study is led by Jim Perry in the Library. The second study is led by Bea Fields in Room 210. You are invited to attend any time!
AGAPE SEEKERS (ROOM 170)
The Agape Seekers will begin a new book study by Adam Hamilton, Unafraid: Living with Courage and Hope in Uncertain Times. In this study, Hamilton identifies fear as a complex emotion that, more often than not, robs us of the life we want or God desires for His children. This book was written to help disciples of Christ overcome these fears and live into the person God has created them to be. Pastor Mike will be leading this class.
FAMILY CONNECTIONS (ROOM 200)
The Family Connections group will begin a new study, Fearless Conversation: How can we be fully faithful when we're fully flawed? this fall. Mike Spratt will lead this study, an exploration into how God guides and leads us based on Biblical accounts from 1-2 Samuel, 1 Chronicles, and Psalms. Fearless Conversation Adult Sunday school curriculum is a unique curriculum designed to build relationships through authentic conversation. These fearless conversations offer a healthy open dialogue that addresses "wondering" questions about faith and God in a compassionate environment, using the Bible as our source to find the truth. It's all about sharing experiences openly and embracing doubts and questions. As you seek to understand others through active listening, you trust the Holy Spirit to guide you all the way.
KOINONIA (ROOM 250)
Under the leadership of Laura McCullough, the Koinonia group is exploring a book study by Bill Hybels entitled "Just Walk Across the Room". This study explores "relational evangelism" and challenges participants to develop deep relationships with others with the hope that they too may become disciples of Jesus Christ.
SMALL GROUP STUDIES
YOUNG ADULT STUDY GROUP is led by Kyle Smith. They meet at different locations and spend time in fellowship and deep conversations about faith matters. This group will begin on Monday, September 9. Contact Kyle if you are interested in joining this small group.
BOOK CLUB begins on Tuesday, September 17th at 1:00 in Room 210. New titles are chosen for reading and reflection each month. Contact Peggy Kuhl (304-638-3659) if you are interested!
IN-DEPTH BIBLE STUDY, led by Kevin Samples, will continue at 7:00 on Wednesday evenings in the library. This Fall, Kevin will provide a deep and thorough examination of the book of Ephesians each week. This study will begin October 9th.
NEW MEMBER CLASS
Are you interested in becoming a part of the St. John faith community? Pastor Michael will be offering a New Member class this fall. The class will offer participants an overview of our distinctive Wesleyan Theology, as well as, an exploration of the various ministries and mission opportunities offered at St. John. See Pastor Mike if you'd like to participate or just wish to know more about St. John and how you can participate in the life of the church.