Teresa Markins, Senior Pastor
Rev. Teresa is passionate and excited about ministering with God's people both in the church and the world. She desires that all people come to know the love and grace of God exemplified through Jesus Christ. It is through a relationship with Christ and the power and presence of the Holy Spirit that we can truly come to know the living God.
Rev. Teresa Markins graduated from Marshall University with a B.A. in Counseling and a Master of Divinity from the Divinity school at Duke University. She has served for 20+ years in the WV United Methodist Church Annual Conference and completed the Two-Year Academy for Spiritual Formation through the Upper Room.
Rev. Teresa is married to the Rev. Greg Markins. They have two children, Karah (Jacob) and Ashton (Ashley) and a grandson (Xander). She loves spending time with family and kayaking.
Joe McCullough, Worship Minist
er
Joe served as the congregational hymn leader for 8 years before becoming the Minister of Worship/ Worship Leader at St. John in 2008. With a background in theater as a performer, director and technician, he now has the opportunity to use those skills to enhance the atmosphere of worship at St. John. Joe works with great musicians and singers who bring worship to life. He also has a great team of volunteers who manage the audio and visual aspects that challenge him to grow that part of our ministry as well.
A long history of "Methodism" in his family begins with a grandfather who served in the Methodist Episcopal South and North churches. Joe's parents married while his father was in seminary. Joe's father served Methodist/United Methodist churches in Texas, New Mexico, and Oklahoma which is where Joe grew up.
Years as an itinerant actor led to an auspicious meeting with a fellow actor at the old Mountaineer Dinner Theatre in Teays Valley WV. What began as a "theatre romance" is now 24 years of marriage to his beautiful wife, Laura. They were married here at St. John in 1991 and all three of their children attended the preschool program here and were raised "in the church" at St. John. Katie and Sam both graduated from Winfield High School and now live in Huntington where they attend Marshall University and Mountwest Community and Technical College, respectively. Jacob attends Winfield
High School and Putnam County Technical Center where he studies graphic arts.
Whatever free time there might be in their lives is mostly taken up with band, Boy Scouts, music and whatever meetings and classes need to be attended to by both parents and kids. However, Joe and Laura are both self-described "vidiots" who like to veg-out in front of the TV when time allows. NCIS and The Big Bang Theory are two of their favorite shows…so don't call them while they're on.
"St. John is a second home for me. From the moment I first came here, they welcomed me with open arms and I am sure you will feel the same when you come here too. I am both blessed and humbled to serve with the wonderful leadership at St. John. My hope and prayer is that we continue to grow as Christ's disciples and can take the spark of community God creates here beyond these walls.
B.S. in Technical Theatre from Oklahoma City University (Oklahoma's United Methodist University)
Kyle Smith, Director of Youth Ministries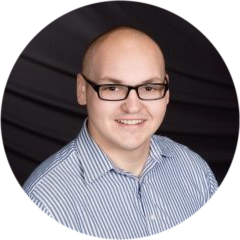 Kyle is daily developing a ministry that introduces middle and high school students to Jesus Christ and helps them grow in their faith. Weekly youth group meetings, Sunday School, and building relationships with students at their schools are just a few examples of Kyle's various outreach events. Kyle is excited about the opportunity to reach out to and minister to the teens in our community!
Kyle is married to the love of his life, Jess! They reside in Hurricane with their dogs (Emma and Samson) and two cats (Ralph and Izzy). He was born and raised in New Martinsville, WV, where his parents still reside. He is the youngest of three children and has both a sister and brother, as well as a slew of nieces and nephews.
Kyle loves all things sports and is unhealthily obsessed with Marshall University, Miami Dolphins, and Charlotte Hornets. In his free time, he can be found playing disc golf. ultimate frisbee, basketball, at a local coffee shop, reading, or at home watching movies.
R.B.A. Communications, Marshall University
Rev. Robert 'Bob' Hill, Counseling/Visitation Pastor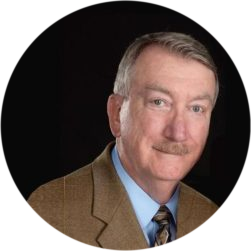 Bob serves our church as both Counseling & Visitation Pastor and brings a sense of peace and security to all in a time of turmoil and uncertainty. St. John is blessed to have Bob and his wife Judy as part of our family.
Bob and Judy were married on February 10, 1962. They have two sons – Kenneth and Jeffrey, five grandchildren and two great-grandchildren.
Bob received a B.S. in Business Administration from Fairmont State University, and a Masters of Divinity Degree from United Theological Seminary, Dayton, Ohio.
His pastoral appointments were Tyler Heights (1968-1970), Ellonore Charge (1970-1972), Mansfield Charge (1972-1976), St. Paul, New Paris, Ohio (1976-1980), Aldersgate (1980-1989), Baber Agee )1996-2010.
Bob worked at Shawnee Hill Mental Health Center as Counselor (1991-1996).
Bob served 27 years in the ministry and 21 years of his career as a Chaplain. He retired in 2003, with the rank of Lt. Col.
His last 10 years he was Wing Chaplain for the 138th ALW WV Air National Guard.
Bob believes that we should improve on what God gives us. He enjoys taking care of his and Judy's property, cutting grass, planting flowers, landscaping and watching the beautiful sunrise and beautiful sunsets here in Teays Valley.
Joy Spratt, Director of Preschool
Ms. Joy has taught preschool at St. John since it began in 1993. Joy has a degree in Elementary School Education, but feels called to teach preschool. "I believe I have the best job in the world".
Joy has been a member of St. John UMC for 30 years.
Ms. Joy is married to Mike, who recently retired, but has many 'honey-do' lists to complete. They are the proud parents of four adult children; and have 3 grandchildren. Mike and Joy live in Scott Depot.
Ms. Joy totally enjoys being with her family, being out-doors planting in the garden and working in the yard.
Ms. Joy has a Degree in Elementary School Education and really loves working with children. St. John UMC is blessed to have her as the Director of our Preschool. She also has a Masters Degree in Reading Curriculum. She and her staff offer a high quality standard of teaching and caring for the 3 and 4 year old students.
Jamie Miller, Music Minister
Jamison Miller is the choir director at SJUMC. He is the son of Christi Miller, the SJUMC piano accompanist, and Roger Miller. He has an identical twin brother, Justin Miller, of Canton, OH and a sister, Lindsay George, who resides in Charleston. Jamie resides in South Charleston near Corridor G with his three cats–Chester, George and Mango.
In the fall of 2004, Jamie began his career as a music educator. He has taught music to thousands of students in Jackson and Kanawha Counties. He is currently the Director of Bands at DuPont Middle School, Belle, WV. Jamie loves community theater and has performed in over 30 shows with the Charleston Light Opera Guild, both on stage and in the orchestra. He played cornet with the Mountain State Brass Band for over a decade.
Family
He is the son of Christi Miller, the SJUMC piano accompanist, and Roger Miller. He has an identical twin brother, Justin Miller, of Canton, OH and a sister, Lindsay George, who resides in Charleston.
In his spare time, Jamie enjoys traveling, working on home improvement projects, making custom stained glass art and flying his camera drone.
"Jamie" graduated from Sissonville High School in 2000. He graduated Magna cum laude from Glenville State College earning a bachelor's in Music Education (Pre-K through Adult) in 2004.
Christi Miller, Piano Accompanist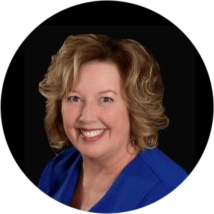 Our piano accompanist, Christi Miller, and her husband, Roger Miller, came to Teays Valley five years ago from Sissonville, when he transferred to Marathon's Catlettsburg region. St. John is blessed to have Christ as our piano accompanist, whose love of Christ and music is evident through her touch of the keyboard. Christi has a wonderfully sweet spirit.
Christi and Roger have three children, Lindsay (married to Christopher) George, and twins Jamison and Justin. Their grandchildren, Gillian (age 15) and Aiden (age 10) sometimes attend SJUMC with her. Christi is the daughter of Phyllis and Richard Doyle Taylor, who also attend SJUMC. She is a retired State Farm auto claim representative, and now devotes a good amount of time to her beloved 100-year-old piano.
Christ teaches piano and also plays for the WV Treble Makers, a children's choir in Putnam County directed by Dr. Ilse Long.
Christ enjoys reading, sewing, antiquing. Christi and Roger are thoroughly enjoying getting to know everyone at St. John's and says they feel 'right at home.' Christi is a longtime friend of Kathy Ashworth.
Kaye Morton, Office Manager
Kaye completes many tasks to maintain and manage the church office while supporting the Pastor and office staff. Surrounded by numerous responsibilities of Office Manager comes the privilege and opportunity to meet and greet the wonderful people of St. John UMC, as well as the many others who enter our doors with various needs. It is with much humility and thankfulness that she serves in this capacity as she experiences God's grace, love and acceptance from His people. She enjoys performing the office tasks in a manner that is pleasing to our Lord and that fulfills the needs of our church.
Kaye is the daughter of a Nazarene Minister and grew up in a musical family. She and her five siblings have always been involved in the worship and music of the church. They were privileged to have a family Gospel group as well. Kaye has been blessed with a God-given-gift of a wonderful daughter and friend, Karen.
Kaye enjoys graphic designing, embroidery and having ice cream. She also loves spending time with family and friends and listening to music. She LOVES this church!!
Kaye attended Indian River Community College, majoring in Business..