Hello and thank you for visiting our website – a tool for us to go beyond our church walls and
introduce people to Jesus. Take a look at the many opportunities each of us have to grow as disciples together and consider getting involved in a ministry.
Please come join us this Sunday. We worship at 8:30 and 11:00 am, with Sunday School for all ages at 9:45 am. We would love to see you and share in your journey. God Bless you!
Music & Drama Worship Ministry
Music Ministry of St. John offers a rich variety of musical experiences, from traditional hymns, to contemporary choruses, to praise and worship, to anticipated seasonal presentations. Your musical preferences can be utilized at St. John! If you are interested in using your talents for God's Glory, please contact the church office at 304.757.6343.
God-honoring worship is something we strive for. Many church members get involved in our music and drama ministry. Some play their instruments. Some are vocalists. Others are involved in the choir. Still others get involved in drama. These volunteers are an important part of the ministry of our church, using their talents and gifts to glorify God.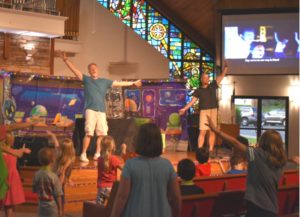 Acolyte Facilitator
Organize, train and assist Acolytes for Worship.
Audio Copy Team
Duplicate and deliver worship DVD's to home-bound members. DVD Ministry is a vital part of our 'shut-in' ministry.
Audio/Video Team
Operate the Sound System on a rotating schedule – or for special events.
Adult Choir
The Adult choir ministers in both 8:30 and 11:00 service and special services during Easter and Christmas. The choir rehearses each Wednesday night at 7:00 pm except during the summer.
Communion-Bread-Baker
Bake Communion Bread on a rotating schedule.
Communion Server
Serve Communion on a rotating schedule.
Communion Steward
Prepare Communion Table for worship.
Instrumentalist/Band Member
Please provide the Music Minister the list of instruments you play.
Instrumental Soloist
Please provide the Music Minister the list of instruments you play.
Liturgist
Read the scriptures during worship on a rotating schedule.
Maintain Pew Racks
Name-tags, Welcome Cards, Envelopes, etc. are to be kept available for worshipers. This is done during weekly office hours.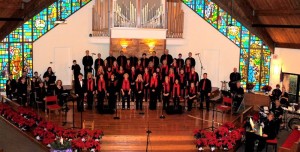 Praying for God's Anointing
A group of people meet each Sunday morning at 7:45 to pray for the Pastor, leaders and the worship services. Prayer cannot be overestimated. Prayer moves the hand of God. Our Church is a body of believers dependent upon prayer, and committed to God's sovereignty. Throughout the week, people pray for their pastor, a list of members special requests, and prayer needs. Each Wednesday, the church comes together for a Bible study as they seek God in prayer.
Small Group Vocal
Sings occasionally on Sunday Mornings – Men, Women and Children.
Usher
Help receive the offering and locate seats for worshipers. Assist in leading people to Communion Stations on Communion Sunday.