Hello and Welcome to St. John

!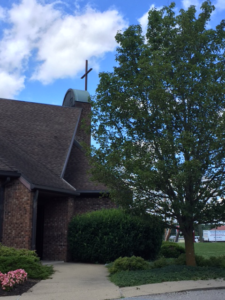 I am so glad you are exploring our church's website! It is our mission as a church to introduce people to the love of God through the person of Jesus and to grow as disciples together! The pages you find here and the links that are provided will give you a bigger picture of the ministries and programs that help us reach people for Christ and grow our spiritual lives. It is my hope that through these pages you might discover a place where you can connect with God and others as you journey through life. So check us out! Discover who we are! And, most definitely, join us for worship on Sunday morning!
God's Blessings,
4536 Teays Valley Road, Scott Depot, WV 25560 304.757.6343
WORSHIP SERVICES: 8:30 & 11:00 AM – SUNDAY SCHOOL: 9:45 AM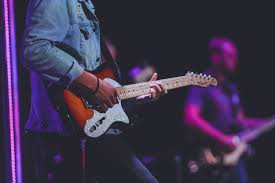 W
e gather a church for worship each Sunday morning
at 8:30 a.m. and 11:00 a.m., and God- honoring worship is something we strive for. We would love for you to join us!
Additional worship services are offered during Lent/Easter and Christmas.
Be sure to check the calendar for all special services and events. Holy Communion is celebrated the first Sunday of each month
Growing by Getting Smaller
As our congregation grows, there's the potential for us to lose touch with each other. Maybe you've wondered if someone you haven't seen for some time is going to a different service…or a different church…or maybe not "going" at all. Maybe you can rediscover each other by attending the same Sunday school class…or Disciple class…maybe United Methodist Men. Small groups hold
the potential to bring us together. The staff and Administrative Council of St. John want to encourage all small groups to find activities that can bring us together in fellowship: go to a movie, go bowling, have lunch. Ask others to go along with you. Invite yourself to go along. The best way for us to keep in touch with each other is to reach out to each other. Don't wait for someone else to do it. Don't wait for the church picnic or Christmas dinner to catch up with "missing" friends. If your group is planning an activity, let us know. Maybe this is the chance others are looking for as a way to get together and be involved. Maybe it's the chance to bring in new people. It is definitely a way for us to introduce people to Jesus and grow as disciple together.
Have You Listened to a Sermon on the Website?
Maybe you're a member who missed a week (or two) and want to catch up with what Pastor Michael has been talking about. Or maybe you're visiting the website for the first time. Or maybe you liked what you heard the first time and want to turn someone else onto the great messages delivered at St. John. It doesn't matter. But take the time to hear the Word spoken. Just click on Pastor's Sermons and follow the links from there. You'll hear and feel the Spirit come to you just like you were sitting in the congregation on Sunday morning.